Wildlife Capital of New Zealand
Glenfalloch Cafe & Restaurant
GLENFALLOCH CAFE & RESTAURANT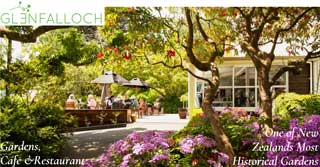 SET IN A BEAUTIFUL HISTORIC WOODLAND GARDEN ON DUNEDIN'S STUNNING OTAGO PENINSULA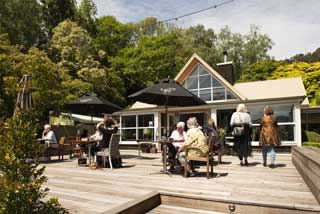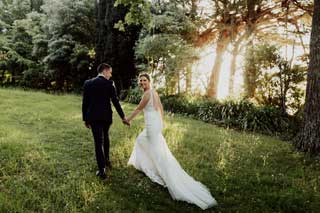 Experience one of New Zealand's most gorgeous gardens, listen to the beautiful birdsong…..

Explore Glenfalloch Garden, 30 acres of historic garden begun in 1871. Stroll amongst the beautiful seasonal displays and enjoy the lush surrounds – native ferns, exotic imports and indigenous New Zealand trees.

Glenfalloch Garden is owned by Otago Peninsula Trust NZ's first private charitable conservation trust- your support helps keep this special place open for all to enjoy.

In October 2020 Glenfalloch Gardens re-launched our Glenfalloch Café & Restaurant with a newly established team. Glenfalloch Gardens Cafe & Restaurant is located in the heart of one of Dunedin's most beautiful gardens just a 10-minute scenic drive from the city.

Serving locally roasted coffee, delicious cabinet food, a scrumptious menu with daily lunch specials……..So pop in off the bike trail, or drive down to visit Glenfalloch Gardens Cafe and Restaurant today! Open Wednesday to Sunday 8am -4pm.
GLENFALLOCH GARDENS IS OPEN EVERYDAY FROM 8AM – UNTIL DUSK
Beautiful Glenfalloch has a heralded place in Dunedin's heart as a premiere setting for personal celebrations.
The woodland garden itself showcases over 140 years of botanical heritage; each season bringing its own special array of colours and fragrances to delight the senses and provide pleasure to guests. Glenfalloch has a peerless heritage providing generations of Dunedinites with superb memories of enjoyable events.

Contact us if you wish to make a large booking for a private celebration – we host weddings, conference dinners, milestone birthdays and other celebratory occasions
Contact:
430 Portobello Rd
Macandrew Bay
Ph: 03-4761 006